Estacada is home to hundreds of miles of hiking trails, some with connections to the Pacific Crest Trail. Visitors from around the world flock to see the raw nature and beauty the hiking trails located throughout the Mt. Hood National Forest bring. Create your adventure today!
Below you will find great resources for locating hiking trails around Estacada, The Clackamas River Wilderness Area and the Mt. Hood National Forest.
US Forest Service
Clackamas River Wilderness Area
The 9,181 acre Clackamas Wilderness consists of five widely separated tracts of road-less land, scattered on either side of the Clackamas River over 50 miles east of Estacada. 
Map My Hike
Discover Your Path
MapMyHike.com lets you join those around you to find great hiking routes and courses.  Download the app to track your progress and discover new places! There are over 60 routes and courses on MapMyHike.com
Oregon 
Hikers
A Service of Trailkeepers of Oregon
A List of great hikes complete with directions to find trial heads. If you are looking for a new adventure this is a great place to start! Oregon Hikers is a Service of Trailkeepers of Oregon
If you know of a hidden gem or something new, post it in the comments below!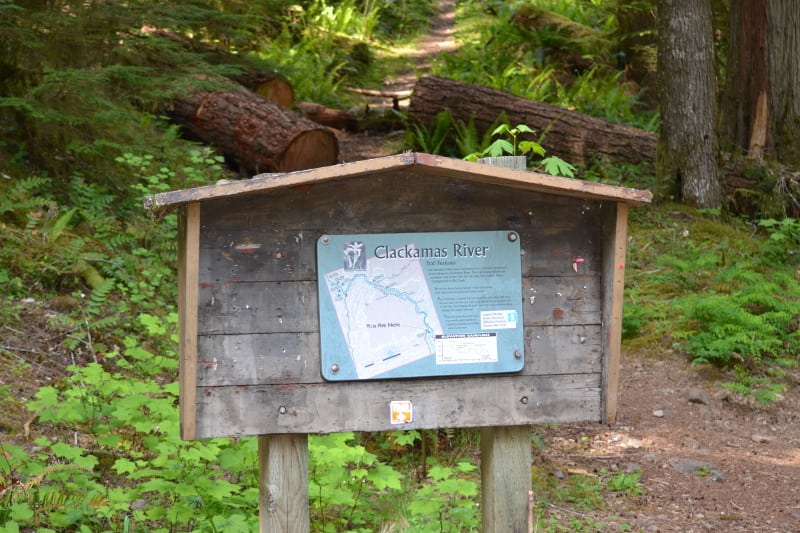 Favorite This popular trail is mostly forested, has a nice variety of moderate terrain and offers great views of the Clackamas River. There are several scenic attractions along this riverside trail including beaches, old growth forest and waterfalls; including the 230 foot tall Pup Creek Falls. There are several large flat areas that provide opportunities […]